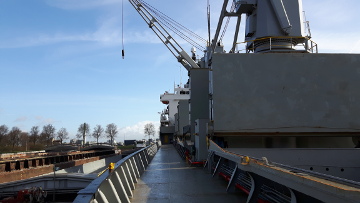 Agency
Stone Chartering & Shipping is acting as a professional and experience agent for your good ships, tankers, bulkers or any kind of ships will be taken care of with much personal attention. We act in Rotterdam and Amsterdam.
We take care of business, such as:
- Customs clearance
- Port authorities matters
- Water supplies
- Crew changes
- Protecting agencies
- Bunker supplies
- All kinds of repairs
- Store supplies
- Taking care of all cargo documents
- Arranging transhipment / on carriage to final destination via barge or truck
- Medical attendance
- All sorts of survey's
- We even will supply a newspaper, if requested !
So therefore, pls contact This email address is being protected from spambots. You need JavaScript enabled to view it. for our competitive agency fees !!
Waiting for your inquiries !